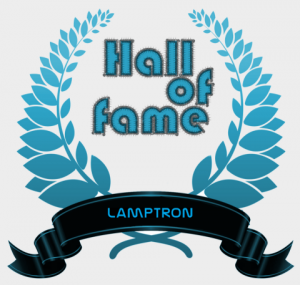 With the spread of Personal Computers, hardware and peripherals with increasingly aggressive look, the most courageous users have slowly taken the road of modding. Similarly to the car tuning phenomenon, even the PCs are increasingly subject to more or less evident visual changes and this art form is taking more and more room. Some manufacturers, in order to go beyond the classical canons, try to impress the users with more and more interesting design products. Lamptron, a world-wide known company, is manifesting its interests in this area and, a few days ago, it has started its own campaign pro-modding. In this article we will describe you in detail this initiative and we will do it together with Luciel Campbell, responsible for European public relations in Lamptron and modder of international fame!
Pagina 1 di 4
Lamptron Hall of Fame: i nostri mod in vetrina
The time of ugly beige monolithic desktop computers is nowadays over: each part that composes a PC is now studied in every detail, even from a stylistic point of view, therefore closing amazing-looking hardware in an old style PC is definitely a poor choice. Over the years we have assisted to a real revolution in the artistic field of the PC cabinets: now you can find products with a very aggressive look and with a window, in order to show your rig. Even those with a limited budget budget available can grab a cabinet that is able to amaze.
As often it happens, however, some users have felt the need to have unique cabinets that are different from all others and that are able to best represent themselves. This represents the born of the art of modding: the user can customize his PC as he prefers, or he can even create a new one from scratch, starting from a simple idea.
Similarly to every form of art, also modding has experienced the birth of quite important competitions that reward the more particular solutions, those that can be considered unique and therefore they reward users more "reckless" and imaginative. Unfortunately, the importance given to this art form is still poor if compared for example to car tuning, but a couple of companies are promoting modding with initiatives that are able to arouse interest.

Among the most active companies in this field, Lamptron, a manufacturer of PC spare parts (mainly fan controllers), clearly stands out as promoter of modding in the world. Among the various competitions sponsored worldwide by Lamptron, it is worth mentioning the Mod'n Roll contest organized by XtremeHardware. Who has lost it, or simply those that forgot it, should definitely take a look at this link.
The last Lamptron initiative is the "Hall of Fame", a mini-website where users can expose their PC worldwide for pure spirit of sharing their work or, why not, in order to find some sponsorship, a Lamptron sponsorship in primis. So let's go discover what the Lamptron "Hall of Fame" exactly is.